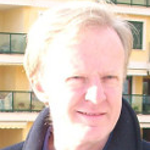 Presidente del English-Speaking Union-España. (Fundación cultural dedicada a la formación en
debate y oratoria en inglés en España)
MBA, Cass Business School (City University), Londres.
BA, Joint Hons: Economics/History, University of Kent at Canterbury.

Vallehermoso 22
28015 Madrid (España)

LIBROS
[2014] King Arthur's European Realm. New Evidence from Monmouth's Primary Sources (Jefferson, North Carolina: MacFarland). ISBN: 978-0-07864-7801.
ENCUENTROS CIENTÍFICOS
[2014] XXIV Triennial Congress of the International Arthurian Society. Bucarest. Universidad de Bucarest. 21-26 de julio. Con comunicación: Documentary Evidence for the Historicity of Arthur.
ASOCIACIONES
Miembro de la International Arthurian Society
Miembro de CLYTIAR. Cultura, literatura y traducción iberoartúrica (Universidad de Valladolid)
PROYECTOS DE INVESTIGACIÓN
Los federati romanos en el periodo de las migraciones